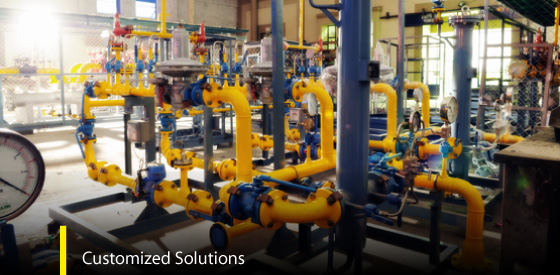 News & Updates
Control Plus has bagged new orders from Natural Gas Transmission and Distribution Companies like AGL, GAIL, GSPC, GSPL, MNGL and SGL.
The 2nd Annual Meeting held on the 9th of June discussing the growth and need of the emerging oil & gas sectors.
Gas Heating Systems
Gas Heating systems are primarily installed at locations where temperature of the gas drops below the acceptable freezing limits/point and pre-heating is required to maintain the temperature under control.
Control Plus offers unique Heat exchangers having a tap off from main pipeline with a hot water arrangement. Whenever temperature rise is required, the valves are opened to allow the gas flow through a separate pipeline and optimum temperature is maintained.