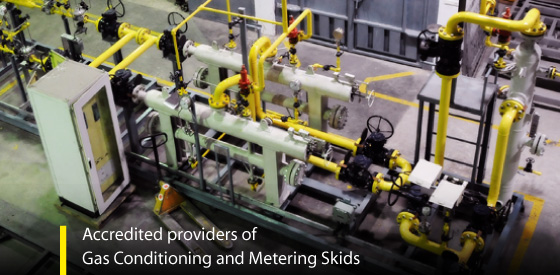 News & Updates
Control Plus has bagged new orders from Natural Gas Transmission and Distribution Companies like AGL, GAIL, GSPC, GSPL, MNGL and SGL.
The 2nd Annual Meeting held on the 9th of June discussing the growth and need of the emerging oil & gas sectors.
About Control Plus
The third millennium has ushered in an era of clean and green development with industries and individuals looking for environment friendly energy and solutions. Natural Gas has emerged as one such energy which has immense potential to be the industrial fuel of this age. There is exclusive prospecting going on around the world to find reservoirs of Natural Gas and there is immense potential for growth in this industry across the world, mainly in the Middle east and South east Asian regions. Gujarat, as a state, has large reserves of Oil and Gas and is the first state in India to plan state-wide Gas Grid of 2200 kms. Corrtech International, the promoter of Control Plus identified the emerging opportunity in Gas piping and established Control Plus to tap the sunrise industry.
Corrtech International primarily has been in the business of Cathodic Protection of pipelines, cross-country pipeline constructions, horizontal directional Drilling and station piping for over 25 years. And Control Plus is a logical corollary to its business expansion and vision. In 2005, Control Plus was established to provide comprehensive pipeline products like Gas conditioning skids, pig handling systems, gas odorization units, etc. required in a Gas network. Based out of Ahmedabad, Gujarat - the first state in India to plan a Gas grid of 2200 kms - Control Plus is in the right place at the right time to support customers in both, upstream, middlestream and downstream Gas industry.
During its seminal year, Control Plus functioned under the support and guidance of some of the leading names in this business. Today, it derives its expertise from Corrtech International Pvt. Ltd. - the parent company, with intense knowledge and expertise of pipelines and technologies involved in this industry.