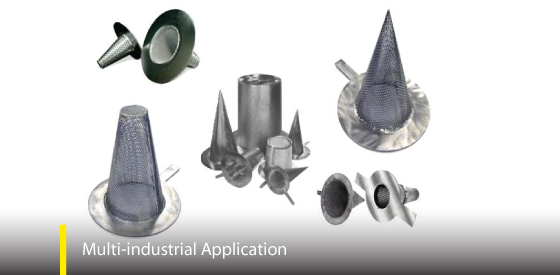 News & Updates
Control Plus has bagged new orders from Natural Gas Transmission and Distribution Companies like AGL, GAIL, GSPC, GSPL, MNGL and SGL.
The 2nd Annual Meeting held on the 9th of June discussing the growth and need of the emerging oil & gas sectors.
C+ Filtration
Control Plus offers low cost custom designed strainers used in pipeline and Natural or Shale gas equipment installed downstream of the strainer. They offer protection to process equipment installed in a system against damage, dirt and contamination. Our top-in-line strainers prevent the exorbitant damages that can occur in the highly expensive equipment, due to particles and undesired impurities in the system.
We design and develop world-class stainless steel Conical Strainers in a range of different configuration to suit specific requirements. They are made from perforated steel sheets and/or wire mesh available in multitude of options to filter out dirt, debris and other solids that can clog equipment used in a system. There are designed to minimize the installation time to the minimum. Even for an online system, we guarantee that our strainers can be installed within few minutes.
The compact design of Strainers guarantees for effective startup applications, as well as most service requiring infrequent cleanout making it well-matched for multi-industrial application.